LAUNCH YOUR START-UP IN FRANCE

Acceleration programs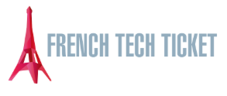 The French Tech TIcket is a one year program by the french government to attract gifted and ambitious individuals from all around the world and help them set up and develop their startup in France.
More than just a visa, this 12-month program offers end to end support on the journey from early stage startup to successful business from financial support and training to first customer acquisition.
Selected entrepreneurs and projects will work closely in one of the 41 top French partner incubators providing among others mentoring, fundraising strategy, expert advice and pitch practice.
The Young Entreprise initiative (YEi), started in 2006, is an accelerator designed to help entrepreneurs grow their business in France and Europe.


It provides an intensive training in Boston and Paris and one week immersion in France that will allow laureates to benefit from of an extensive customized business network and connections to the best resources in Europe.
SET FOOT IN THE FRENCH TECH ECOSYSTEM

Soft Landing Packages

The Paris Landing Pack is a turnkey offer, ranging from 1 to 12 months, with limited administrative and logistic formalities. This package includes a desk in a Parisian incubator, a housing solution, a dedicated support for foreign managers by Paris&Co and the access to networking events organized by the agency and its partners
The purpose is to enable the entrepreneurs to focus on business development, to set up partnerships with companies or research labs, or to recruit their team. This initiative aims at fostering job creation in Paris, and internationalizing the Parisian ecosystem.
Paris&Co, the economic development and innovation agency of Paris, is launching a brand new welcoming program for foreign companies: the Paris Landing Pack.
This guide, Doing Business in France, written by the Invest in France Agency (IFA) in partnership with Deloitte, is intended to be a working reference guide to the business environment in France.

It has been designed especially for foreign company directors who would like to invest in France, where more than 20,000 foreign companies are already established, running businesses under many different legal forms.

While perusing the pages of this publication, we invite you to discover for yourself this environment stimulating entrepreneurial spirit, investment and innovation.

The French Tech Visa is a simplified, fast-track procedure for three types of international tech talent to obtain a residence permit known as the "Passeport Talent" ("Talent Passport")
The French Tech Visa is open to three categories of tech talent - startup founders, employees, and investors - and allows them to live and work in France.
It is valid for four years, on a renewable basis.

It is extended to immediate family members: spouses also receive residence permits authorizing them to live and work in France. Dependent children are authorized to live in France as well.

No additional work permit is required.